Featured in westport magazine, September 2019 issue
It was such an honor to work with Westport Magazine and be featured in the latest issue. Check out my QnA article to learn more about how to help your kids transition from high school to college seamlessly.
Please note: The article printed in the magazine was edited due to space restraints. The full, original article can be read on my "blogs" page.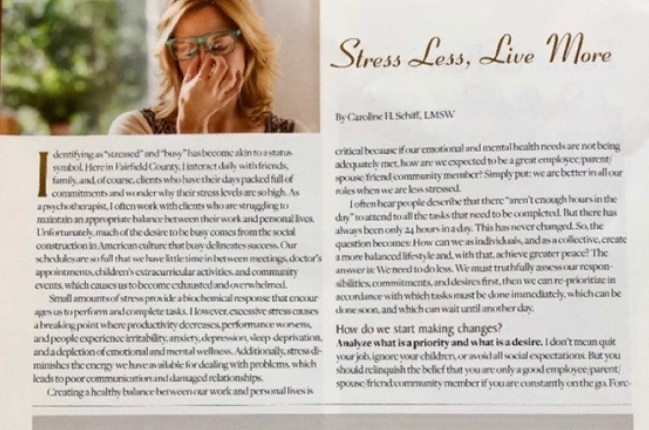 Featured in westport coastal neighbors magazine, september 2019 issue
I had the pleasure of writing for Westport Coastal Neighbors in their latest issue. Feel free to read the full article non-edited to learn more about busy lives, stress, and tips for time management and a better work/life balance.
The full, original article can be read on my "blogs" page.
"Keep Up the Great Work, NAMI" in Westport News, June 2019
I was pleased to attend the NAMI 2019 Walk at Sherwood Island State Park here in Westport, CT. To help spread awareness about NAMI and the organization's mission (both locally and nationwide).
The full article can be read on the Westport News website. Click the button below to view the article.